#5 - Guy Junker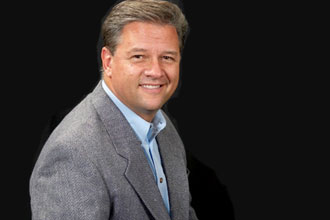 While not a fan of the Junker and Crow show, I do like Guy Junker, the Pittsburgh sports radio vet. My biggest complaint about Junker is that he adapts his style to whomever he is working with. When Junker is alongside his regular partner Eddy Crow, he is tolerable. But when Crow has a day off and someone like Stan Savran joins him, Junker is enjoyable to listen to.

#4 - Joe Starkey



Starkey writes for the Trib and has a regular show Saturday morning on ESPN Radio 1250. I don't have much to say about Joe other than I enjoy his show, he has unique and well-informed opinions, and he does a nice job with his guests. Starkey would be higher, but there just isn't anything that exciting about him, but there isn't much that separates him from other sports radio hosts.


#3 - Stan Savran




Good Old Stan. It takes a great broadcaster to become popular in Pittsburgh when you are from Cleveland and admit to it on the air. Stan was miscast as the drive-time anchor on Fox Sports 970, where he was placed against Mark Madden. Stan is a great sports radio personality but he just wasn't the right person to go up against Madden, and frankly no one seems to be able to kick him off his pedestal. It's to bad that Stan isn't on the air that much anymore, he could do a lot more for ESPN Radio 1250.

I was considering leaving Stan off the list altogether because he no longer has a regular show (he is actually just a fill in host) but I felt he still was one of the better sports radio personalities in Pittsburgh.

--

Am I the only one who still finds it weird to hear Stan and Madden on the air together during the Steelers post game show?


#2 - Rocco DeMaro





Finally some young blood on the Pittsburgh sports radio scene. Rocco is best known for doing Pirates post game on their flagship station 104.7 FM. He also has a Saturday sports talk show from 1-4 pm. Rocco is simply hilarious, and is somehow able to continue being funny day in and day out while doing 162 Buccos post game shows. Rocco is a huge Pirates fan, but is still able to call out the Buccos faults and mistakes, which are plentiful. Rocoo's combination of humor and sports knowledge is impressive. Pittsburgh sports radio needs more broadcasters like Rocco DeMaro.


#1 - Mark Madden




I hate to name Mark Madden as the #1 Sports Radio personality in Pittsburgh but I had to be honest with myself, the guy is #1 and has been for many years. He may be vulgar and frustrating, but who is better?

--

Madden frustrates me as a listener. He can be extremely funny - and is fantastic when he has guests on the air - but at other times he is so annoying I would rather sit in my car in silence than listen to him. All of that being said, I must admit that I can only think of one person who could knock Madden off his perch as the #1 rated sports talk show in Pittsburgh: himself. During Madden's career, his comments have infuriated ESPN Radio 1250 management so much that they have threatened to fire him several times. I doubt Madden will ever be fired as long as he continues to be such a money maker for ESPN Radio 1250. If there is one thing I learned in my brief foray into the radio business it is that money is the bottom line.

The first time I heard Madden, he was doing intermission reports for the Pens games on the radio. He was hilarious and knowledgeable. I remember him frequently making fun of Roman Oksuta a horrible player who spent seven games with the Pens in the 96-97 season.


Pros:
I love it when Madden drops his act and just talks like a regular person. I once heard him talk about how he developed and decided upon his on-air style. Basically, he admitted to copying Ric Flair. Flair is hated by his audiences, but people can't turn away from him when he is in the ring. Madden is similar to Flair in that he berates his callers much like Flair berates the fans and his opponents in the ring.

As I already mentioned he is great with guests. He asks good questions and most importantly when he has a guest on the air he lets them do most of the talking.

Madden is funny and he makes great movie references.

He never allows a caller to ramble on.

Cons:
I hate when he just tears up dumb callers. I simply do not find this enjoyable. I understand that it is all a part of the Madden act, but if I wanted to hear dumb people be made fun of I would go back to my grade school cafeteria.

I am also annoyed by his outright hatred of the Steelers and their fans. I understand where he is coming from; yinzer Steelers fans are awful and give the Steeler Nation a bad name. The thing is there are many Steelers fans out there who are rational, they just don't happen to call into sports talk shows and are generally less vocal than the yinzer Steelers fans.
--
CapitolMAN from The Darn News contributed to this post.